We offer a wide range of orthopaedic care and support. Our services start with the most common kinds of problems like foot and ankle sprains, bone bruises, hand and wrist injuries, joint stiffness, weakness of cartilage, and such things. For this, we offer restorative care and support. Paediatric orthopaedics is another of our specialties. At our hospital, we investigate and treat a variety of skeletal and muscle problems in children and infants.
We offers accident , emergency, trauma, re-constructive surgery, paediatrics orthopaedics, replacement surgery, corrective surgeries, spine& skull surgeries, bone cancer surgeries, sports medicine surgeries(arthroscopic surgeries), Geriatric orthopaedics Surgeries Etc.
In advanced orthopaedics, we offer treatments for more complex disorders like tumors and cancers. Any kind of oncological growth in the musculoskeletal structure receives the highest attention and quality of care from our orthopaedic specialists in Bangalore. We have an array of advanced treatments for these problems.
Our group of orthopaedic specialists, intensivists, rehabilitation workforce, and trained nursing staff offer all-encompassing treatment and restoration to patients with different orthopaedic illnesses. Furnished with best in the class foundation and front-line innovation, the middle offers the most progressive minimally invasive medical procedure for joint reproduction. The middle has been offering top of the line arthroscopic and negligibly intrusive joint substitution medical procedures including hip and knee substitutions, hip remerging, partial knee replacement just as shoulder and elbow joint replacements. Additionally, appendage rescue methodology, medical procedures for redress of deformations just as bone tumor medical procedures are likewise done here. 
The treatment for some, spinal afflictions including Minimally Invasive Spine Surgery (MISS), Spinal Fusion and Spinal Mobilization strategies which require the utilization of bleeding-edge innovation, is additionally being done at the Center for Joint Replacement and Orthopaedics at marvel Hospital. The clinic likewise offers treatment for sports injuries and different other restoration programs. The physiotherapy and rehabilitation administrations offered by wonder speciality hospital fit in with the orthopaedic administrations being offered by the clinic.
Dr.Venkatesh Prasad
MBBS, MS(Ortho), DNB(Ortho)
Consultant Orthopedics
Experience: 29 Years
Dr. Naveen Kumar L V
MBBS,MS(Ortho), FRCS, MCH
Consultant Orthopedics
Experience: 23 Years
Dr. Pradeep Anand
MBBS,MD(Ortho),DNB(Ortho)
Consultant Orthopedics
Experience: 20 Years
Dr.Sathish
MBBS,MS(Ortho),
Fellowship in Arthroplastu & Spine Surgery
Consultant Orthopedics
Experience: 20 Years
Dr. Vijay Bhaskar K
MSK(AMSSM,USA),ISTAC,AIIMS(ACCC),
PGDGM, PGDSEM(USW, UK)
Consultant Orthopedics
Experience: 18 Years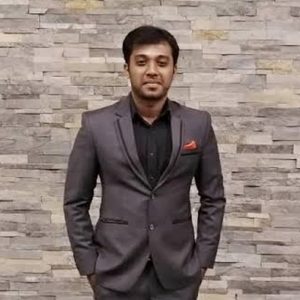 Dr. Santhosh C Reddy
MBBS, DNB
Consultant Orthopedics
Experience: 05 Years