Best laparoscopic surgery hospitals in Bangalore
Marvel multi-specialty Hospital offers you  the best laparoscopic surgery hospitals in bangalore with the help of the Laparoscopy Experts at the Hospital. A laparoscopy is a type of keyhole surgery used to inspect and operate on the organs inside the abdominal (belly) and pelvic area. Laparoscopy can be used for diagnosis, by viewing the internal organs or taking a tissue sample (biopsy). It may also be used to treat a problem surgically at the same time. Laparoscopic surgery has advantages over traditional surgery, including more rapid recovery, reduced pain, and much smaller scars. If you have a laparoscopy, it often means you don't need to stay in the hospital overnight.
The procedure and the purpose involved include a small cut made in the abdomen. A thin tube containing a light and camera, known as a laparoscope, is then inserted to look inside the abdomen and pelvis. is used to inflate the belly so the surgeon can see the organs properly. One or more other small cuts may be made for other small instruments if needed. Laparoscopy is carried out under a general anesthetic. You will be given instructions on how to prepare for your procedure. These will include how long you have to fast (have nothing to eat or drink) before the procedure. You may also be asked to use a bowel preparation to empty your bowels beforehand.
You may feel dizziness and nauseous after the LAPROSCOPY SURGERY around the cuts or there might be some pain around the shoulder which is generally due to some gastric in the abdomen due to surgery. That can be cured with pain-relieving medicines prescribed by our physicians.
We assure you with all the advanced equipment and amenities at our hospital for your best health with the help of the best medical healthcare team. Marvel is the Best laparoscopic surgery Hospitals in Bangalore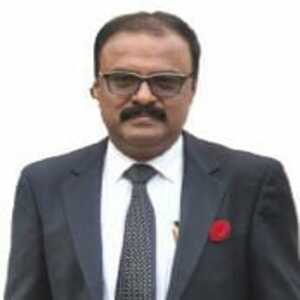 Dr. Arun KUmar N
MBBS,DNB(General Surgery),
FRCS,FICS, FMAS
Consultant Laparoscopic Surgeon
Experience: 25 Years
Dr. Abdul Razak
MBBS, MS(General Surgery)
Consultant Laparoscopic Surgeon
Experience: 20 Years
Dr. Shivakumar
MBBS, DNB, FACRSI, FMAS
Consultant Laparoscopic Surgeon
Experience: 15 Years