We are one of the leading multi-disciplinary integrated private healthcare service providers in Bangalore, India. We are  operating marvel multi-specialty hospital & marvel fertility center with focus on secondary and tertiary healthcare. We have evolved as one of the largest corporate healthcare which provides most comprehensive and most cost effective treatment for all medical  & surgical procedures including infertility (IVF/ICSI) treatments. 
We offer a comprehensive bouquet of healthcare services across specialties & super specialties, which has provided services to over more than 10,000 patients ( Including in-patients & out-patients) since the inception of our marvel multi-specialty hospital and marvel fertility center, Bangalore.
The management team is led by experienced and highly qualified & highly skilled doctors. The hospital is always ready to deliver services in a clean, modern & ethical environment with personal touch, care & love for the human kind. We operate and manage our hospitals, which we believe, provides us with greater control over our facilities, and helps us in our endeavor to deliver high quality and affordable healthcare services.
In addition to providing core medical, surgical and emergency services, we provide complex and advanced healthcare services in various specialties under disciplines such as neurosciences, cardiac sciences, oncology, orthopedics, renal sciences, obstetrics & Gynaecology, infertility, paediatrics, diabetology, dermatology, plastic/cosmetic surgeries, urology, nephrology, vascular surgery, ENT, physiotherapy, psychiatry, and gastric sciences.
Our mission is to deliver the best medical care with the best of technology at affordable prices to patients from all walks of life.
Marvel Hospital Directors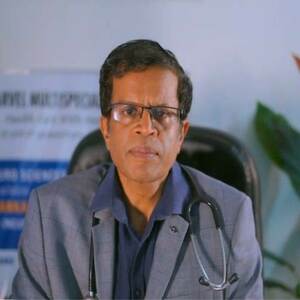 Dr. Ravishankar Reddy C R
MBBS, MD, DNB (Neurology)
General Medicine, Diabetes & Neurology Specialist
Dr. Mamatha Reddy Y V
MBBS, MS (OBG & GYN), FIMS
Gynaecology, Infertility Specialist & Laparoscopic Surgeon