Marvel multi-specialty hospital has established itself as one of the supreme general surgery hospital in Bangalore in recent years. We offer international standard services that are made possible by a team of versatile, highly reputed, and committed general surgeons. We bring a unique combination of experience and knowledge and good people skills. Our doctors and support staff inspire patients and boost their confidence. Each member of the team stands out for the passion for excellence in medicine. We put patient's needs above everything else. Our team keeps in step with technological breakthroughs. Hence, we outshine in the niche of general surgery hospital in Bangalore. 
General surgery is a surgical specialty that focuses on abdominal contents as well as muscle system, stomach, small bowel, colon, liver, pancreas, gallbladder, appendix and bile ducts, and often the thyroid gland (depending on local referral patterns). They conjointly influence diseases involving the skin, breast, soft tissue, trauma, peripheral vascular surgery and hernias and perform scrutiny procedures like endoscopy and colonoscopy.
All types of hernias
Neck masses
Abdominal pains
Thyroid problems
Varicocele
Fistula, fissure, piles
Diagnostic upper GI endoscopy, Colonoscopy
Cholecystectomy
Appendectomy
Hernia mesh repair
Diagnostic procedures
Abdominoplasty
Intestinal anastomosis
Colon surgeries
We perform surgeries involving the gastrointestinal tract, endocrine system, liver and colon, appendix, gallbladder removal, bariatric surgeries, colonoscopy, and many more.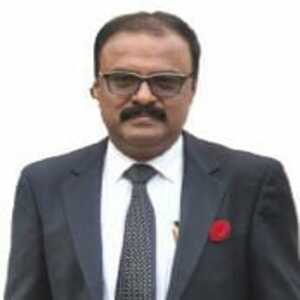 Dr. Arun KUmar N
MBBS,DNB(General Surgery),
FRCS,FICS, FMAS
Consultant General Surgeon
Experience: 25 Years
Dr. Narasimhaiah K
MBBS,MS(General Surgery), MCH(URO)
Consultant General Surgeon
Experience: 24Years
Dr. Abdul Razak
MBBS, MS(General Surgery)
Consultant General Surgeon
Experience: 20 Years
Dr. Shivakumar
MBBS, DNB, FACRSI, FMAS
Consultant General Surgeon
Experience: 15 Years